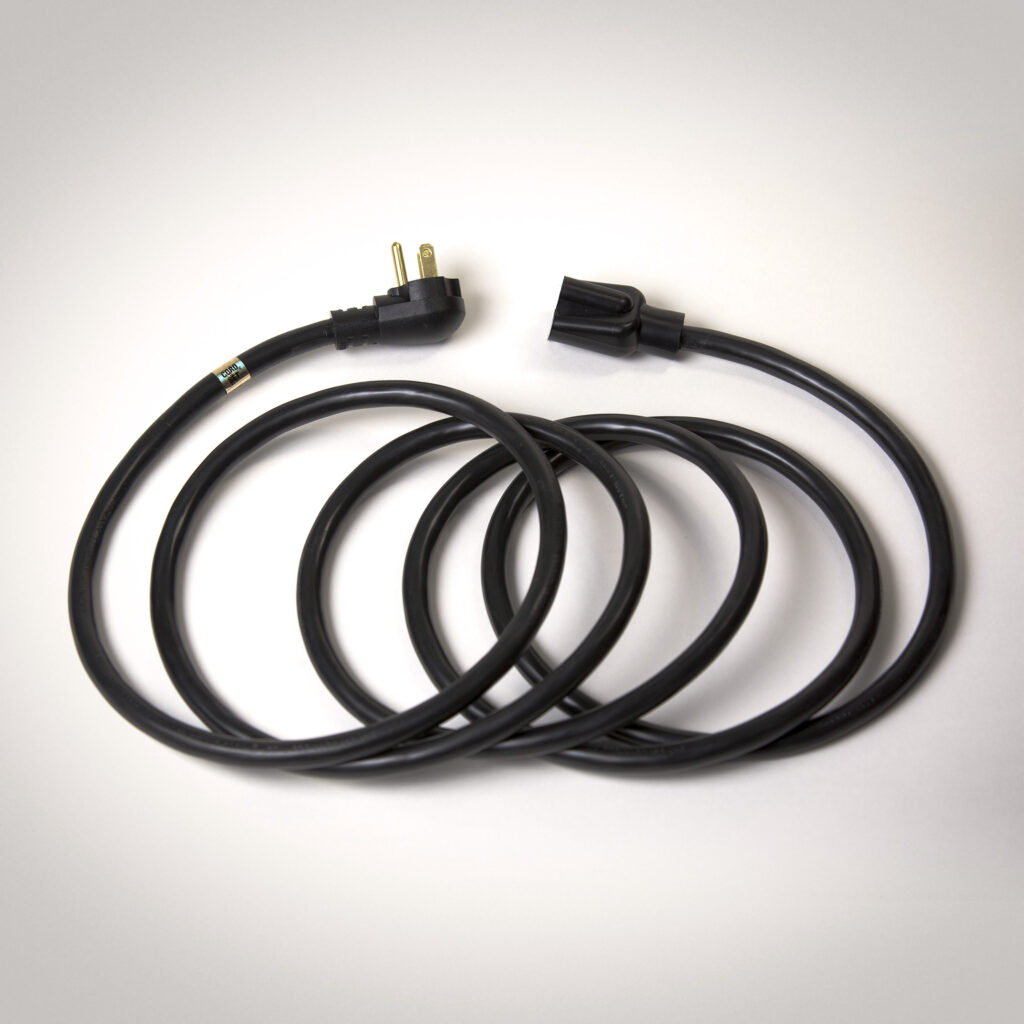 Huff-n-Puff Power Extender
In most homes electrical wiring is comprised of 14 AWG wire. Huff-n-Puff's exclusive, patent-pending 12 AWG Power Extenders exceed the specifications of both machine manufacturers and building code. Rated at 20 amps, they feature molded 90º prongs to keep the cord as close to your wall and out of the way as possible.
To maintain an optimum level of power flow to your treadmill, Power Extenders are available in 9-foot lengths only.